Careers at Orpyx
We're extending healthspan for people living with diabetes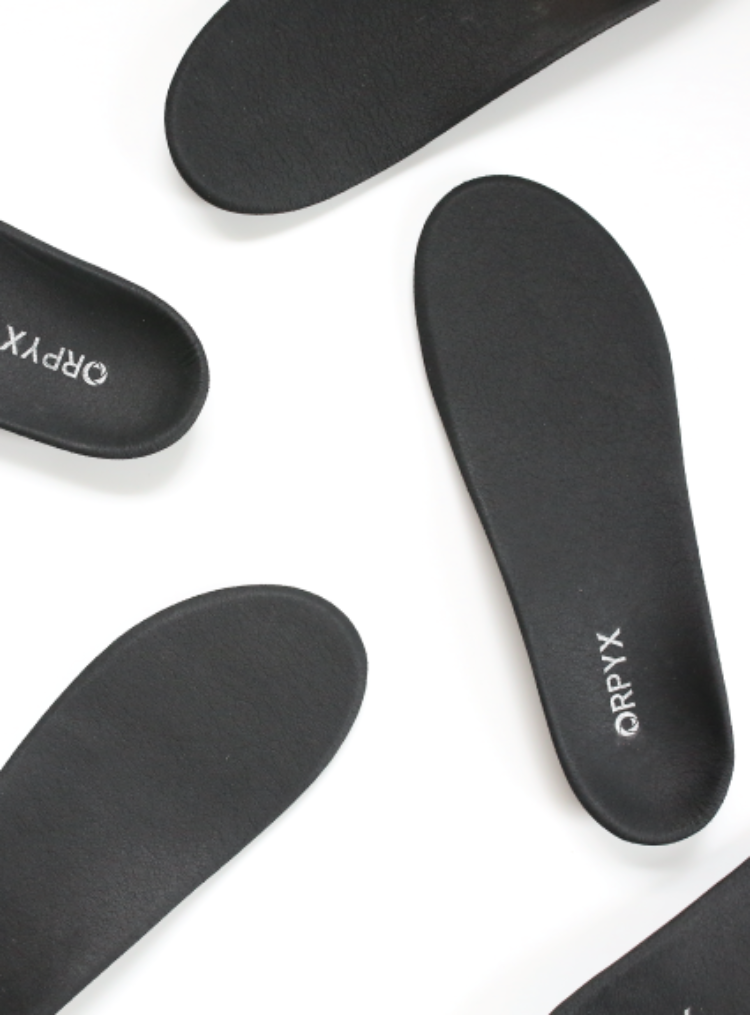 Who we are
Orpyx is a leading digital therapeutics company that is committed to extending healthspan for people living with diabetes through personalized remote care.
The people at Orpyx are flexible thinkers and creative innovators. We come from a variety of backgrounds and carry a wealth of expertise in multiple industries, including medical, technology, software, marketing and finance. What we all have in common is an intense passion for the work we do. We have an extraordinary collection of talent that makes working here fun, unique and inspiring. Our hiring goal moving forward is to continue to build and grow a strong, effective team, while maintaining our friendly and innovative company culture.
We strongly believe a company's success depends on its people and culture. We're looking for bright, motivated people to join our team.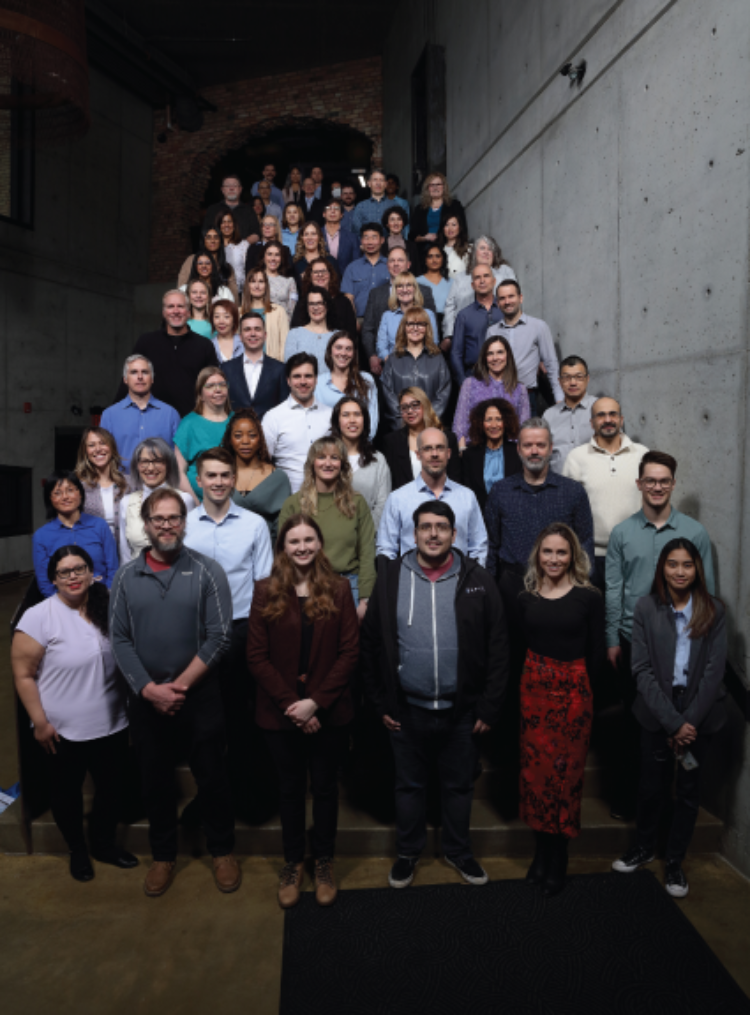 Get to know the people behind Orpyx!
What keeps you on your feet?
If I'm not at work, I'm usually with my family seeing life through the eyes of my young daughter (and trying to keep up), volunteering with my church, exploring the city pathways on my bicycle, or making music (usually with a guitar and my voice).
What is your why?
I really like to bring people together and to be the glue. Personally, or professionally. It brings me joy to organize a group of people together with a common interest at hand ranging from a dinner party to a software release! To me, it delivers a sense of accomplishment and comradery. This is why I appreciate being a project manager here at Orpyx and am grateful for the flexibility Orpyx gives me to find the best route in managing projects.
What is your why?
Pushing myself to be the best person I can be, having a positive impact on the people around me and always staying curious. The team at Orpyx is such an amazingly driven group of individuals that inspires me to be at my best every single day. The opportunity to work on a product and technology that is helping to empower people and improve lives is truly rewarding.
What is your why?
My two life mottos are "leave the campsite better than you found it" and "be the change you want to see in the world". I never want to be the unnecessary friction in someones day. I try to pick up garbage, use patience when dealing with someone in customer service, and chose kindness first. In HR, when I have difficult conversations or process the not-so-fun parts of my role, I always want people to leave the interaction feeling respected.
What is your why?
I find joy in being a creative storyteller through visual design. It's personally gratifying to capture the hearts and minds of an audience in new and engaging ways. I'm lucky enough to work with the most driven people at Orpyx. They keep me motivated knowing that, even if our roles are different, we are all working towards the same goal of making a difference in people's lives through improving patient care.
What is your why?
I'm so inspired by the teams at Orpyx and how they are working towards such a meaningful mission, I feel like anything I can do to the help team is helping the world. Plus, we are able to provide an amazing experience to our employees and be really thoughtful about the team we are building.
What is your why?
To live a life of perpetual optimism, kindness, curiosity, and positive change. To make things better in the world, we need individuals who can not only see a brighter future, but act on making it a reality. Optimism is contagious, and it's evident at Orpyx!
What keeps you on your feet?
I love being outside, so being outside of work usually implies being outdoors. That could be cross country skiing, skating, and rollerblading!
What is your why?
My why in life is to bring joy into every situation I am in, be it in line at the grocery store, or on a phone call. I love working at Orpyx because I get to interact with patients and clinics and every time I do it's an opportunity to help someone's health outcomes and that is a pretty amazing thing.
What is your why?
I originally started in a company that was working towards getting remote learning done properly, so that was my introduction into my why – helping others and enabling them to feel connected to one another. When I came across Orpyx, I thought it was a great fit with the company's goals of helping people manage their health and be able to make better future decisions, which was a big reason why I wanted to join the team.
What is your why?
My why is, that I really like to see others living the best life they possibly can and I am very interested in innovative technologies that can help us do that. What I love about working at Orpyx is the intersection of innovation and helping others build a life that is the best for them. Helping patients get better care and see better outcomes is really awesome to see.
What is your why?
I really find that helping people is my thing. I absolutely love knowing what I know, and it allows me to help in many different areas. It's what gets me out of bed every day being part of a bigger team that I can contribute to in many positive ways.
Best advice you have received?
What we do matters. It feels overly simplistic, but it's true, we can have a vast impact on someone's life over a lifetime, or even in a single day. You can change somebody's day at any given time, and that feels like a pretty impressive super power to me.