For patients
Reconnect with your feet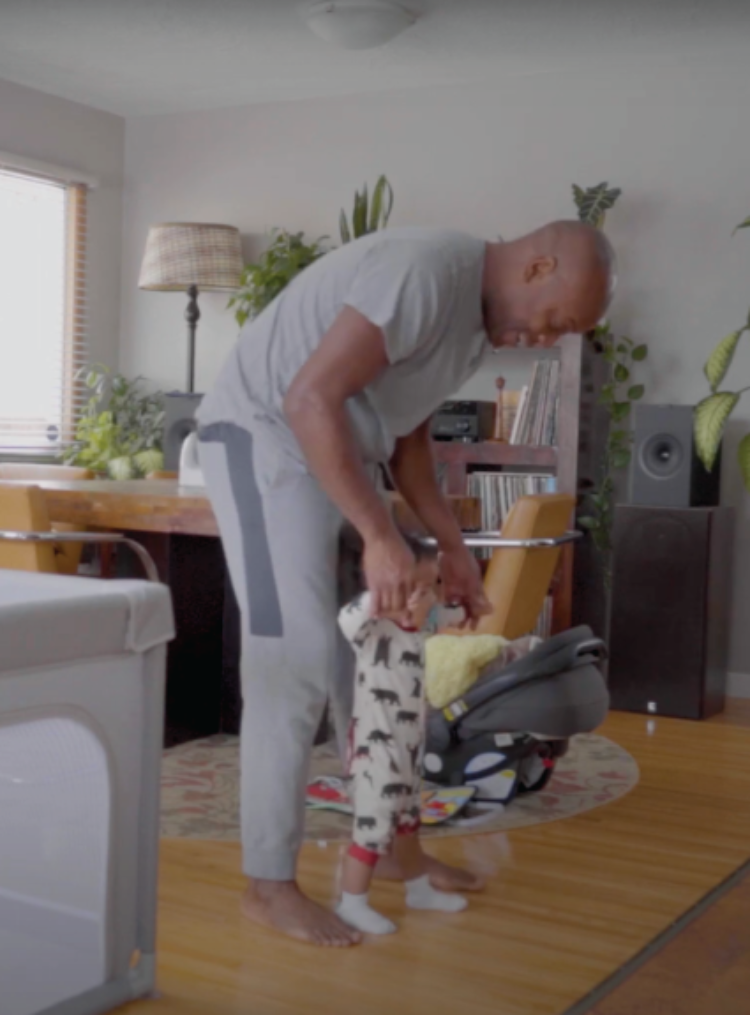 A firm foundation for foot health
Living with diabetes and peripheral neuropathy can be challenging, but taking care of your foot health can help improve your quality of life. With the Orpyx SI® Sensory Insole system, you'll have an easy-to-use solution that goes with you wherever you go. Our sensory insoles collect pressure, temperature, steps, and usage data, which is then provided to you through our app. Our North American based nurses work with you and your provider to ensure your feet stay healthy.
Orpyx can provide personalized care to prevent foot complications before they become an issue.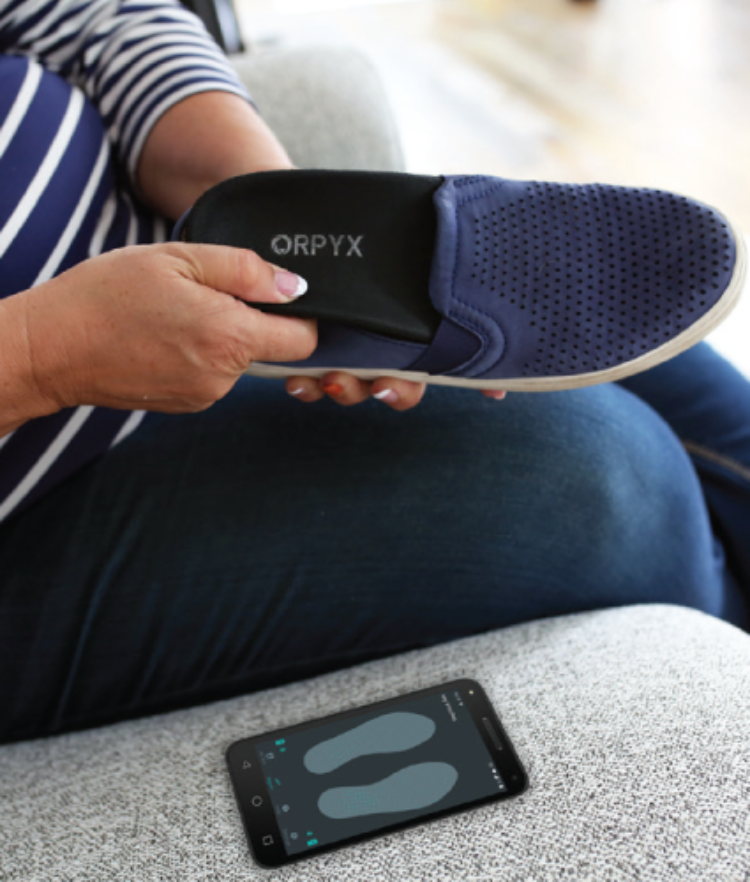 Are your feet at risk?
Too often, diabetic foot ulcers result in amputation. A rock in the shoe, stepping on a child's toy, or even sitting in the same position for too long can result in damage to your feet. If you have diabetic peripheral neuropathy, changes in sensation can mean problems go unnoticed. 

The Orpyx SI Sensory Insole system detects high pressure events and monitors temperature underfoot so you can make a change before a foot complication occurs.
If you've had custom insoles prescribed to you, you might be eligible for the Orpyx SI Sensory Insole system. Don't let diabetic peripheral neuropathy control your life.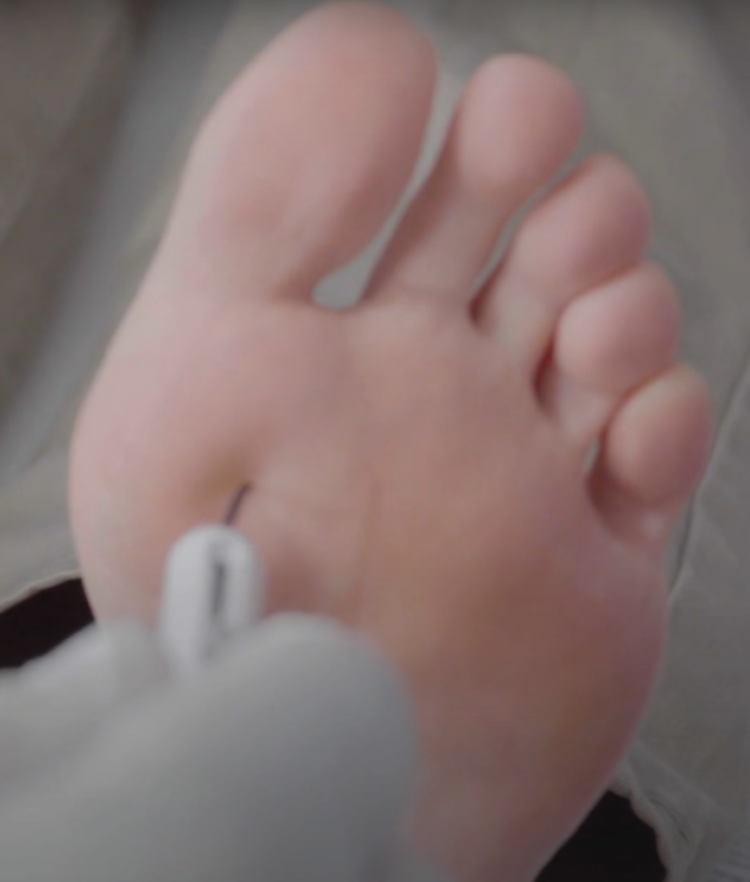 It all starts with prevention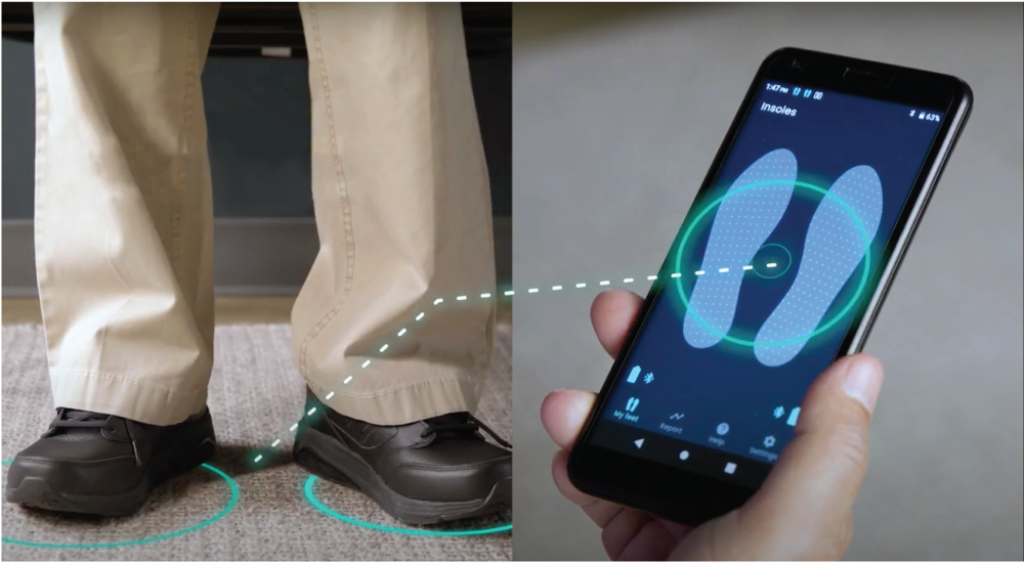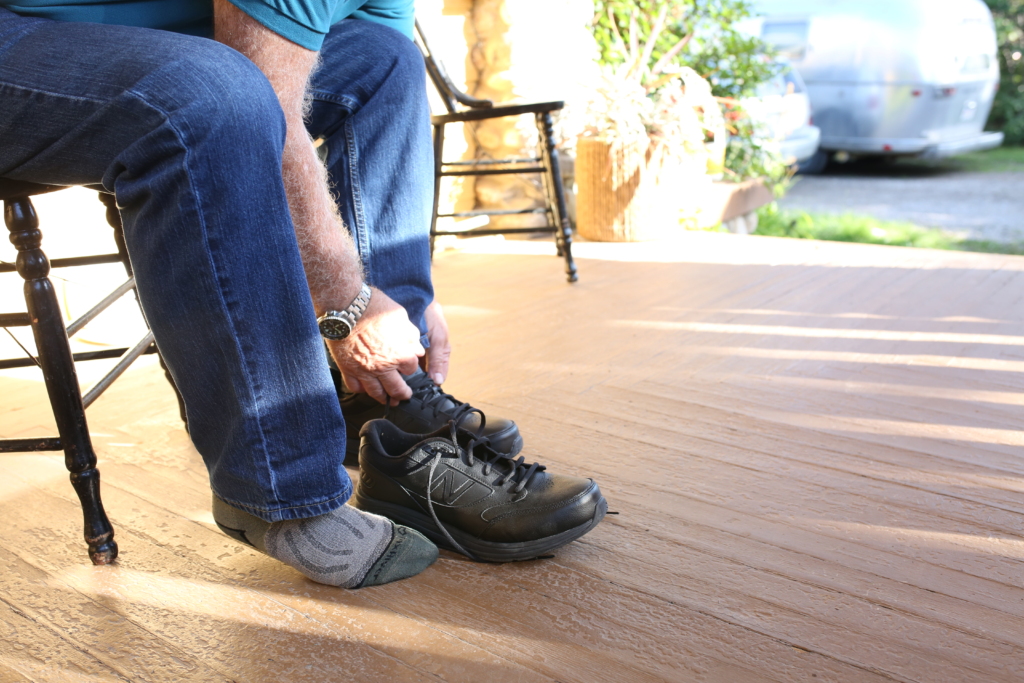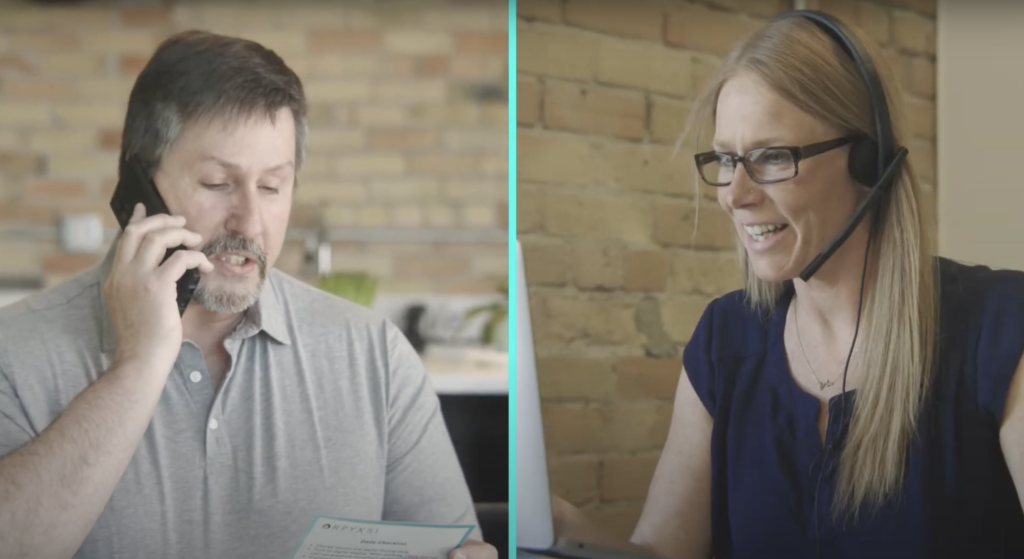 Managing diabetes is really complicated and as a patient you're responsible for doing so many things that feel like they're not making a difference. The reports screen on the digital display is great because I can use it to set manageable and achievable personal goals and track my progress. It feels good to be able to see/know I've met the goal and am actually accomplishing something and making a positive contribution to better outcomes.
I love the fact that I am being checked on. The staff is gracious and kind, as well as understanding of my needs and day to days. I feel confident knowing they're checking on me, and watching for things I might not know and it is being documented, I truly appreciate it.
I like the fact that things are being monitored and it is preventative.
I love them, they are very comfortable and it has been a great experience.
These (insoles) are more comfortable than other orthotics I have ever worn before.
Everyone at Orpyx is very friendly, very kind, and very knowledgeable. I've had good experiences with the help offered by my patient care coordinator and from the customer care team.
My walking has improved and the calluses that were already on my feet are not hurting nearly as much as they did. I am feeling better and much more comfortable. I can tell the actual skin is growing better than it was.
It [Orpyx SI] is very simple… Comfortable to wear, you just forget that they're there – part of your shoe and your everyday life, and it's just great to be able to have the feedback on the phone and see how those impact my walking.
I like that I can watch on my phone as I'm walking, see the pressure points on my feet, and the alerts that come up when I'm putting too much pressure on my foot, or both feet because of whatever activity I'm doing. You can change your habit right there. It's a great tool to use to try to correct any bad habits you have for walking.
The device is convenient… I can take them out of my tennis shoes and put them right in my work boots, and they can monitor what I'm doing during the day and how many steps I'm taking.
The onboarding went really well, I was skeptical of the product at first, but it is doing a good job. The insoles are comfortable and don't have any pinching points or anything like that.
I discovered I was a diabetic at 35… and I could not believe what I found out about diabetes in your feet. You can't believe how detrimental pressure is to your feet. [With Orpyx SI] you can keep track of what's going on with your feet all the time and believe you and me, you need it all the time.