Personalized patient care
The Orpyx SI® Sensory Insole system with remote patient monitoring (RPM) helps reduce the risk of foot complications by monitoring plantar pressure, adherence, step count, and temperature data for your at-risk patients with peripheral neuropathy.
This system helps you drive engagement and extends mobility for people living with loss of protective sensation by transforming patient care through patient data, analytics, and coaching.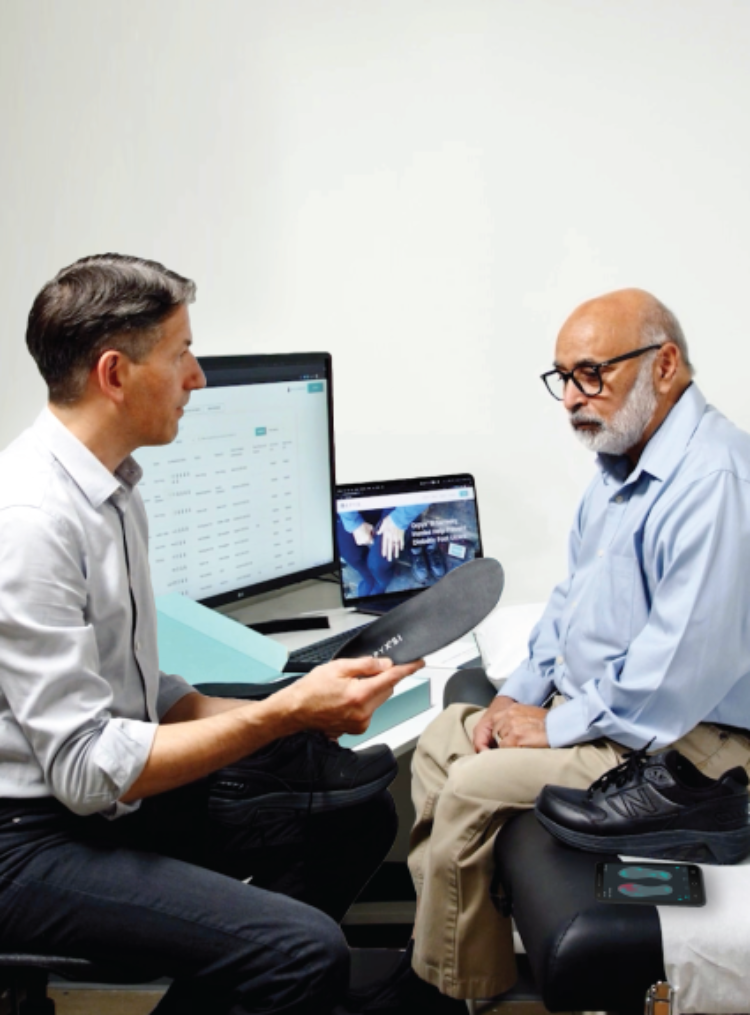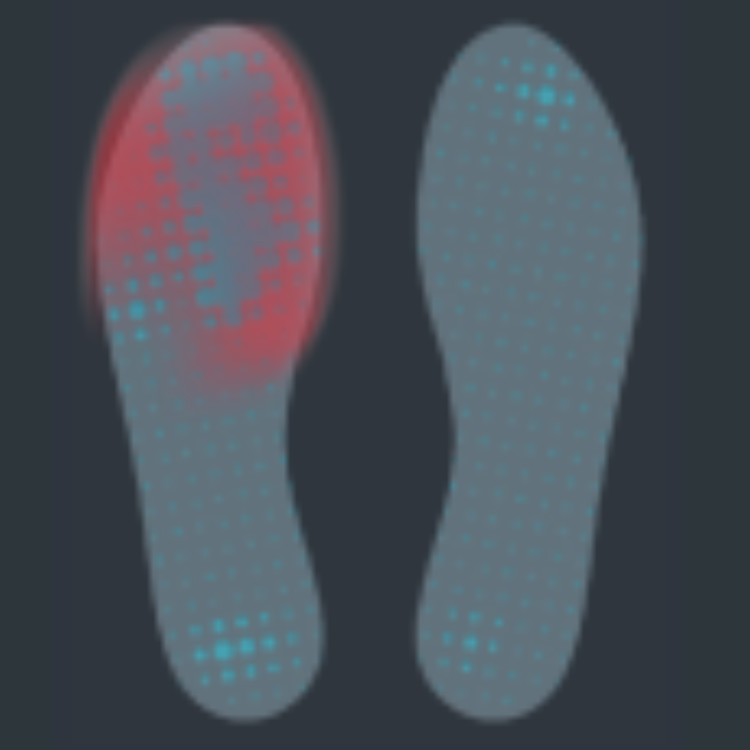 Remote patient monitoring is driving the shift towards continuity of care
Empower your patients and care teams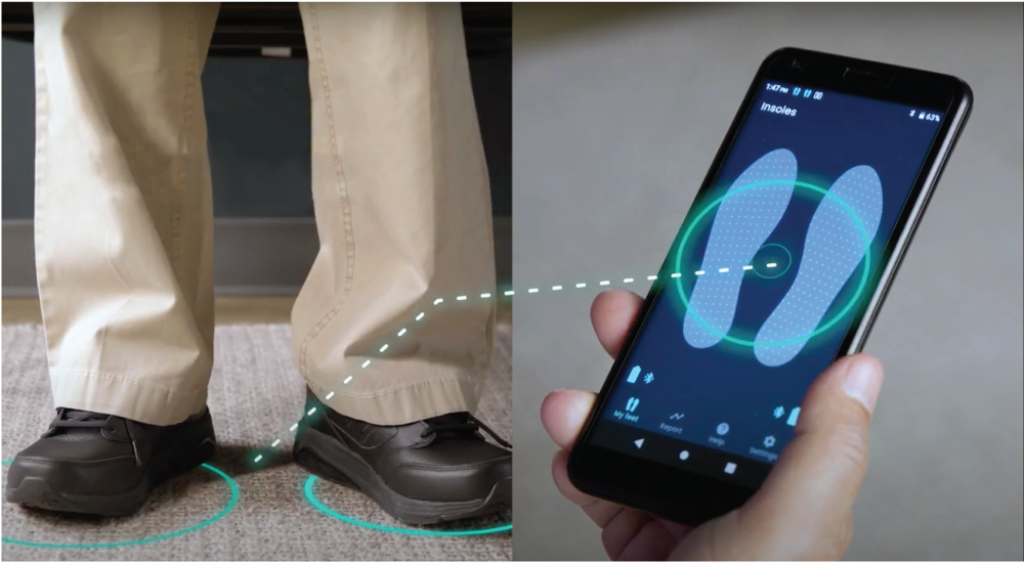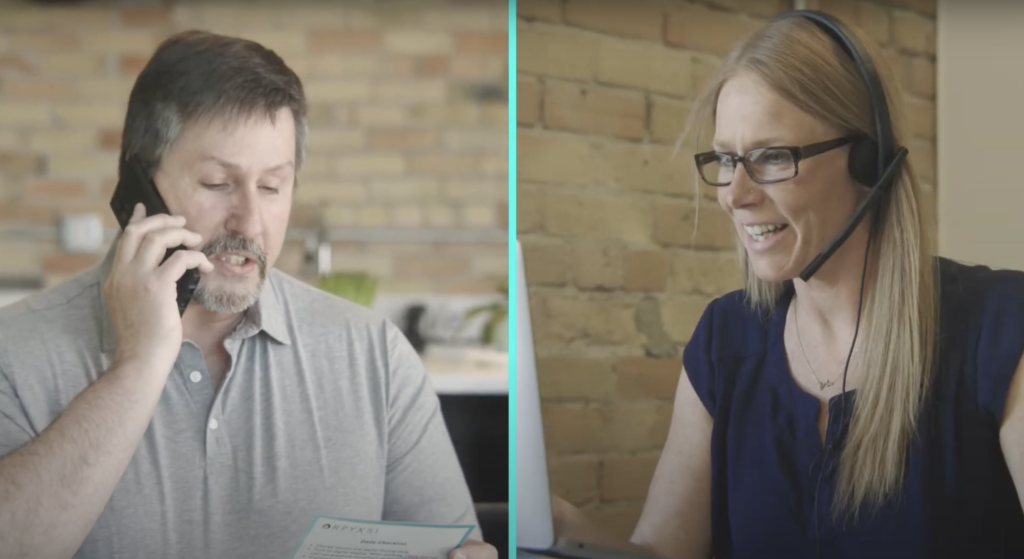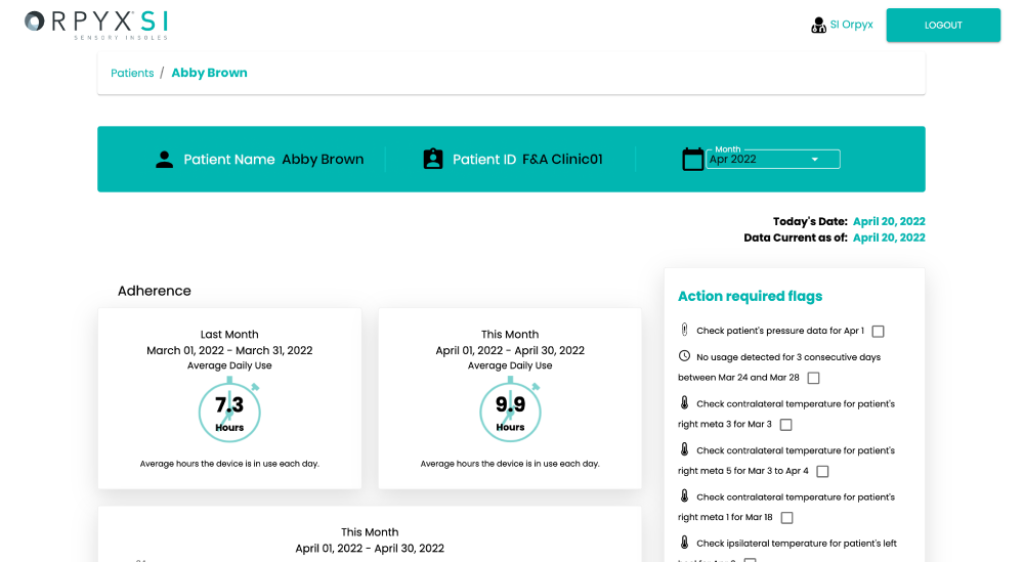 A preventative solution for your patients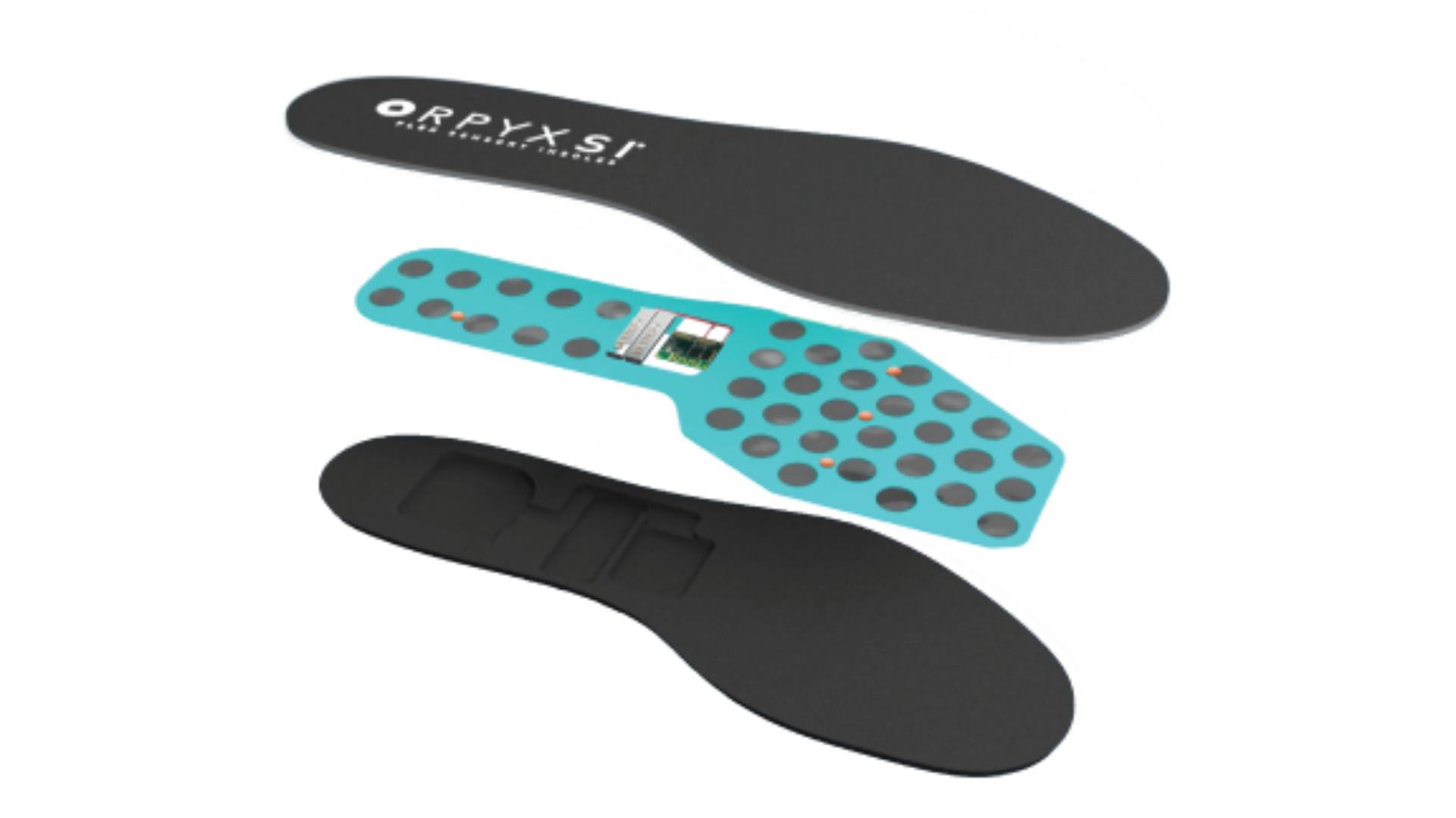 Carefully designed to look and feel like a typical insole
Ultra-thin, prefabricated sensory insoles fit in most every-day footwear
The simple order process only needs shoe size and remote patient monitoring order form
Qualifies for RPM CPT® codes; no DME license required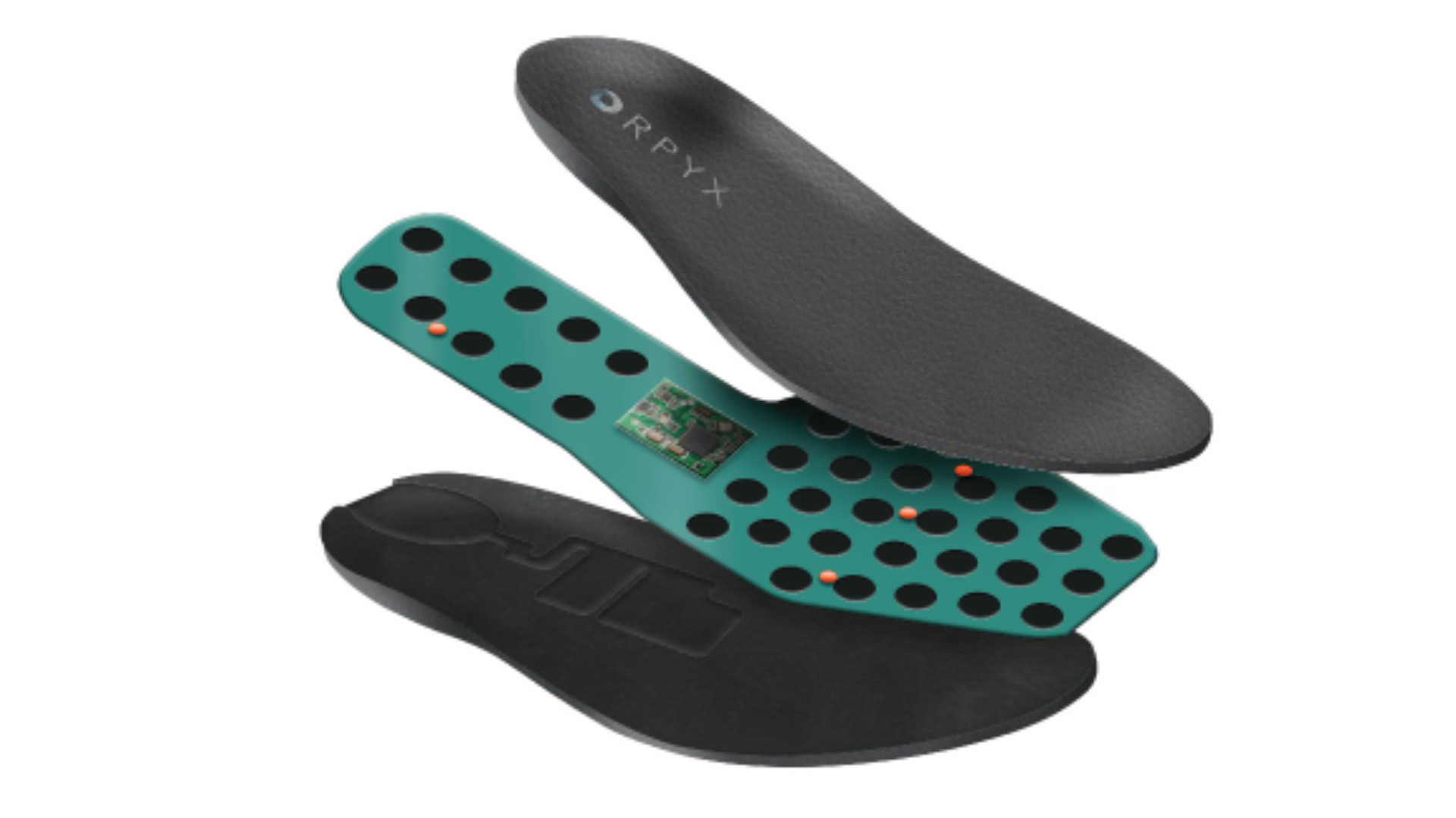 For patients that need custom orthotic insoles with remote patient monitoring services
Helps prevent diabetic foot ulcer (DFU) recurrence*
Qualifies for coverage of HCPCS A5514 and RPM CPT® codes
Orpyx SI Custom Sensory Insoles can be ordered with full or partial toe fillers
Customized top covers options for the Orpyx SI Custom Sensory Insoles
onSteam®
onSteam by Grupo Morón is a breathable, antibacterial and antimicrobial microfiber. It keeps feet dry by promoting sweat evaporation and providing ultimate comfort. onSteam exhibits exceptional durability, maintaining its resistance to tearing and wear over time.
Features:
Mouldable top cover
Antibacterial and antimicrobial
Moisture absorption and thermo-regulating, keeping the feet dry and comfortable throughout the day
Plastazote®
Plastazote is a latex-free, non-toxic and hypoallergenic polyethylene foam commonly used for orthotics. Plastazote is lightweight, offers cushioning, and is moisture resistant. Plastazote compresses and wears easily over time.
Features:
Flexible top cover and provides cushioning and comfort for patients
Metallocene grades for easier thermos-compression behavior
Excellent pressure distribution properties, working best when used in conjunction with materials like Poron or EVA. This ensures even force distribution and minimizes pressure points
The only plantar RPM solution backed by a randomized controlled trial¹
86% reduction in DFU recurrence when the Orpyx SI technology* was worn 4.5+ hours per day.1
In a recent RCT, patients with diabetes and a previous history of healed foot ulcers who received high-pressure audiovisual alerts through a sensory insole system experienced a substantial decrease in the incidence of diabetic foot ulcers. Furthermore, an exploratory analysis of good compliers, defined as those who wore the insoles for 4.5 hours or more per day (n=40), found that the intervention group experienced an 86% reduction in ulcer incidence compared to the control group.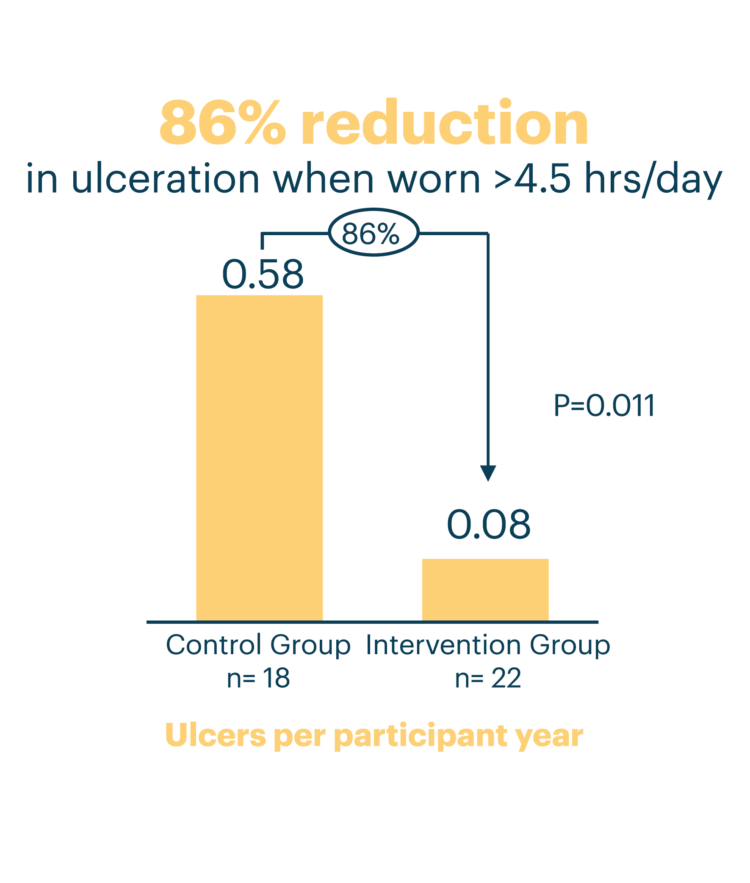 Pressure offloading is at the forefront of foot ulcer prevention²
The Orpyx SI Sensory Insole System offers a proactive approach to relieving areas of high pressure. By detecting areas of high pressure, our system enables patients to take action before tissue damage and inflammation occur.
Through real-time pressure monitoring, our system allows providers to monitor, mitigate causative factors, and prevent sustained elevated plantar pressures that contribute to the development of DFUs. This proactive approach to monitoring pressure is key to preventing DFUs from occurring, improving patient outcomes, and reducing healthcare costs.
Our solution for DFU prevention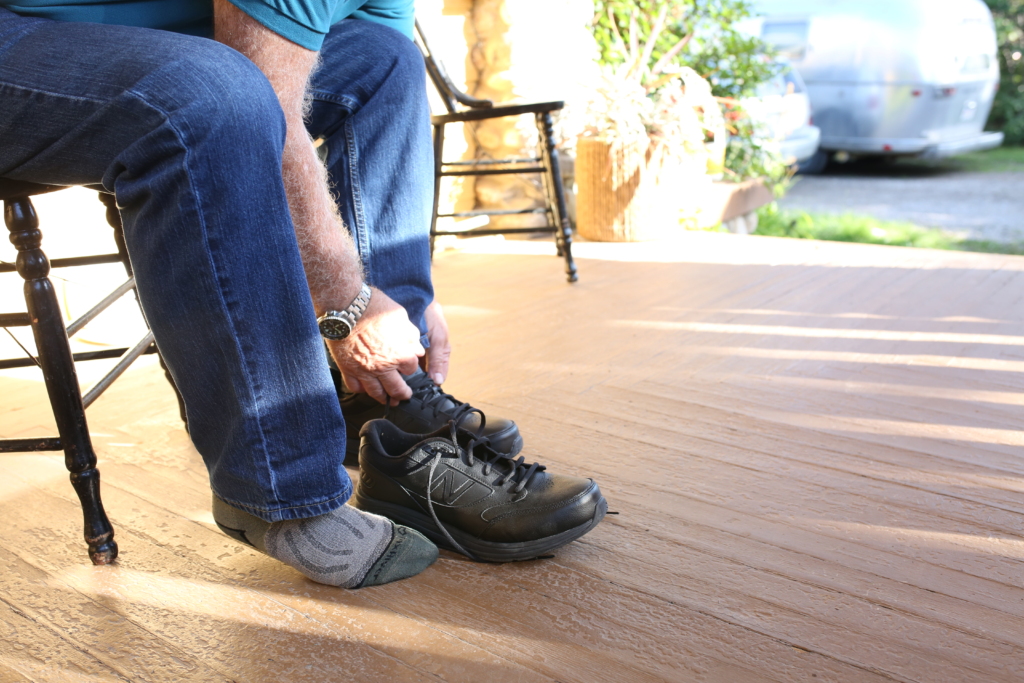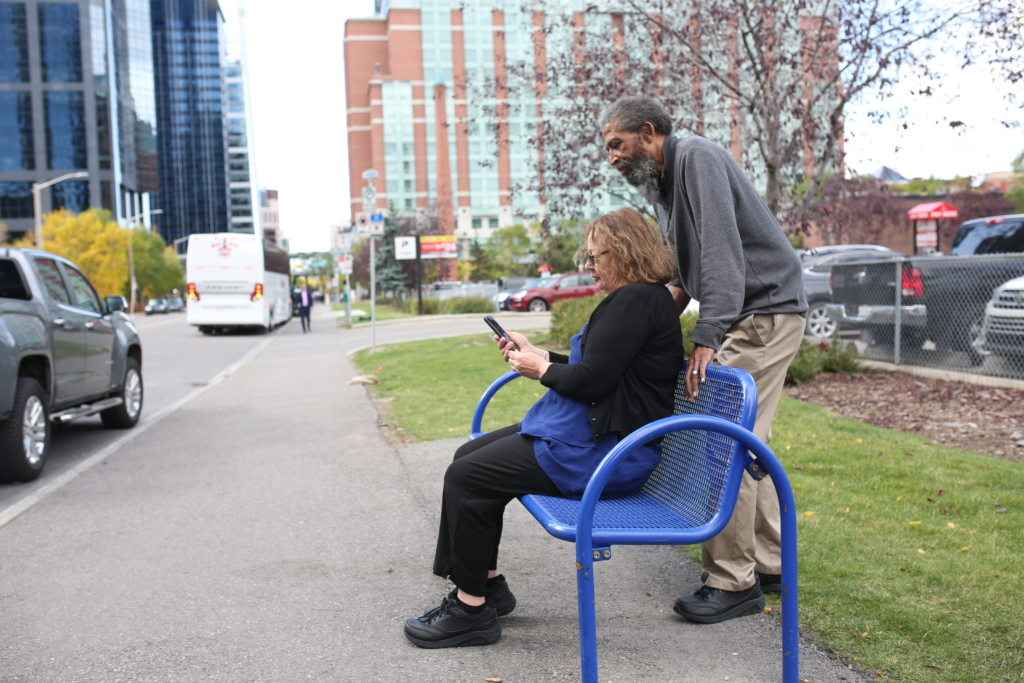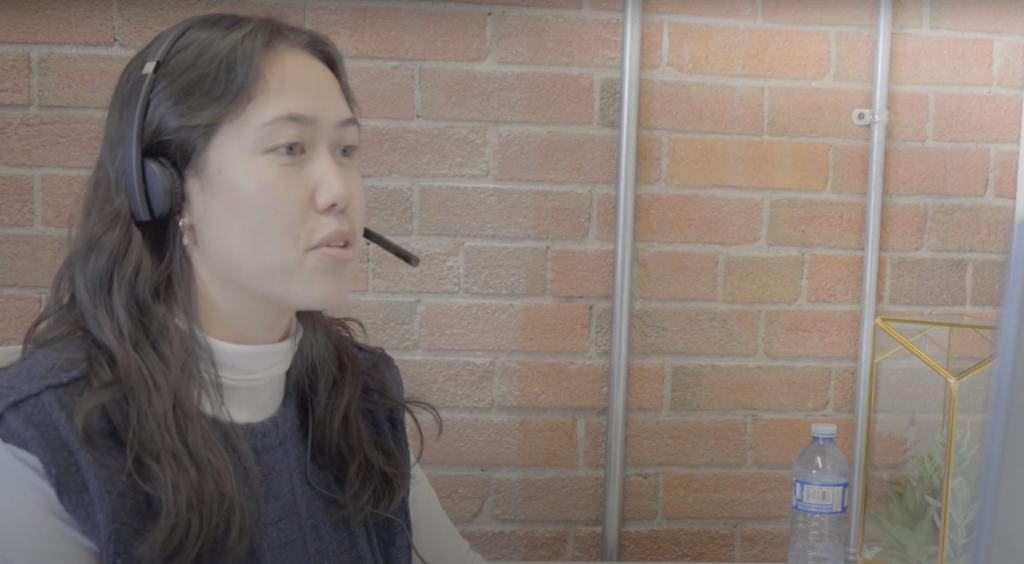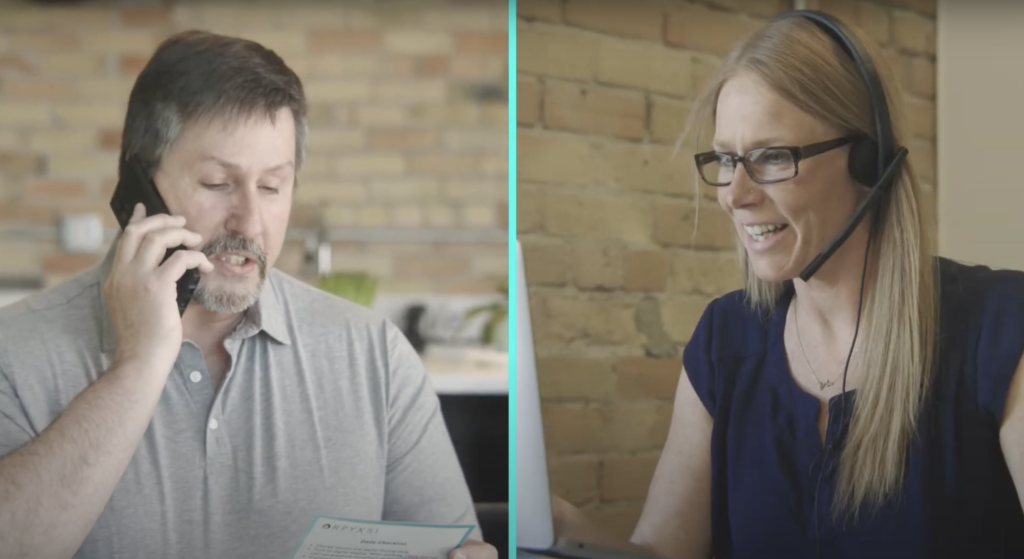 It really changed the way I've done my walking… I was in the wrong shoes, as soon as I got into this program, I feel it's a total difference aspect of how I walk now, I don't get as tired. My shoes feel really comfortable. I really enjoy these soles.
A lot of people that I show the phone to, they say, "how are you doing that?" I said, "there's sensors in the shoe that register on the phone." And a lot of people say, "how do you get into this program?"
Because of these (insoles), it keeps you in mind, take care of your feet. Check them, don't just put it off and something goes bad, where you should have had that chance to get it treated before it gets worse.
The patients enjoy talking to the remote monitoring team, they all say the insoles are very comfortable, and more than 90% of them are wearing them every day. I speak to them from a customer service standpoint on behalf of the practice, and all of the feedback I get is how helpful Orpyx has been, how quick they are to respond to any issues and answer any questions they have.
To be able to be alerted about a temperature or pressure increase with our patients has been a great benefit. It has allowed us to get them seen in the office sooner than their appointment and educate them about their foot health.
Managing diabetes is really complicated and as a patient you're responsible for doing so many things that feel like they're not making a difference. The reports screen on the digital display is great because I can use it to set manageable and achievable personal goals and track my progress. It feels good to be able to see/know I've met the goal and am actually accomplishing something and making a positive contribution to better outcomes.
I love the fact that I am being checked on. The staff is gracious and kind, as well as understanding of my needs and day to days. I feel confident knowing they're checking on me, and watching for things I might not know and it is being documented, I truly appreciate it.
I like the fact that things are being monitored and it is preventative.
I love them, they are very comfortable and it has been a great experience.
These (insoles) are more comfortable than other orthotics I have ever worn before.
Everyone at Orpyx is very friendly, very kind, and very knowledgeable. I've had good experiences with the help offered by my patient care coordinator and from the customer care team.
My walking has improved and the calluses that were already on my feet are not hurting nearly as much as they did. I am feeling better and much more comfortable. I can tell the actual skin is growing better than it was.
It's [Orpyx SI] is very simple… Comfortable to wear, you just forget that they're there – part of your shoe and your everyday life, and it's just great to be able to have the feedback on the phone and see how those impact my walking.
I like that I can watch on my phone as I'm walking, see the pressure points on my feet, and the alerts that come up when I'm putting too much pressure on my foot, or both feet because of whatever activity I'm doing. You can change your habit right there. It's a great tool to use to try to correct any bad habits you have for walking.
The device is convenient… I can take them out of my tennis shoes and put them right in my work boots, and they can monitor what I'm doing during the day and how many steps I'm taking.
We have to adopt better technologies and [Orpyx SI] is definitely one of those technologies. Our patients will benefit from these major jumps in digital health. The potential is game changing for the diabetic population.
The onboarding went really well, I was skeptical of the product at first, but it is doing a good job. The insoles are comfortable and don't have any pinching points or anything like that.
The remote patient monitoring that these inserts now allow us to use will save limbs and lives. They are a great asset to the practice of podiatric medicine and medicine in general, and a great asset for our patients because their quality of life will be greatly improved.
I discovered I was a diabetic at 35… and I could not believe what I found out about diabetes in your feet. You can't believe how detrimental pressure is to your feet. [With Orpyx SI] you can keep track of what's going on with your feet all the time and believe you and me, you need it all the time.
CPT® code considerations*
RPM benefits for your practice
On average, private practice podiatrists see 76 to 100 patients per week, 10 or more are new, with an estimated 30% of those patients being at risk of foot complications.3 Ensuring each patient receives optimal care can be challenging.
Patients are embracing telehealth as they find it more convenient and efficient. They feel it gives them more control over their health, it is more accurate and provides peace of mind that someone is watching out for them and their health in between visits.4 In 2016, seven million patients used RPM devices to monitor their health. In 2020, that number jumped to over 23 million.4
The Orpyx SI Sensory Insole System trends real-world physiologic data throughout daily activities, allowing providers to adjust patient care plans, utilize healthcare resources more efficiently, with the goal of helping you achieve better outcomes and reducing your workload.
1. Abbot CA, et al. Innovative intelligent insole system reduces diabetic foot ulcer recurrence at plantar sites: a prospective, randomised, proof-of-concept study. Lancet Digital Health Oct. 2019; 1: e308–18. (Study was conducted with first generation SurroSense Rx® which has the same pressure algorithm as Orpyx SI Sensory Insoles) 2. Lazzarini P, et al. Measuring plantar tissue stress in people with DPN. 2019. 3. The American Podiatric Medical Association 2018 Podiatric Practice Survey Findings Report 4. MSI International. Remote Monitoring Study: American's Perceptions of Remote Monitoring in Health. June 2021
*The reimbursement information provided is intended to provide general information concerning coding of Orpyx products only. Orpyx does not guarantee coverage or payment for any products. The ultimate responsibility for proper coding, satisfying reimbursement requirements, and obtaining reimbursement remains with the provider. Coding and coverage policies and guidelines are complex, can vary from one carrier or region to another, and are updated frequently. Providers should check with their local carriers or intermediaries often and should consult with counsel, a reimbursement specialist for coding, coverage, or billing questions. Current Procedural Terminology (CPT®) is copyright by the American Medical Association. All rights reserved. CPT is a registered trademark of the American Medical Association (AMA). CPT codes and their descriptions do not reflect or guarantee coverage or payment.