Made-in-Calgary masks to help protect Albertans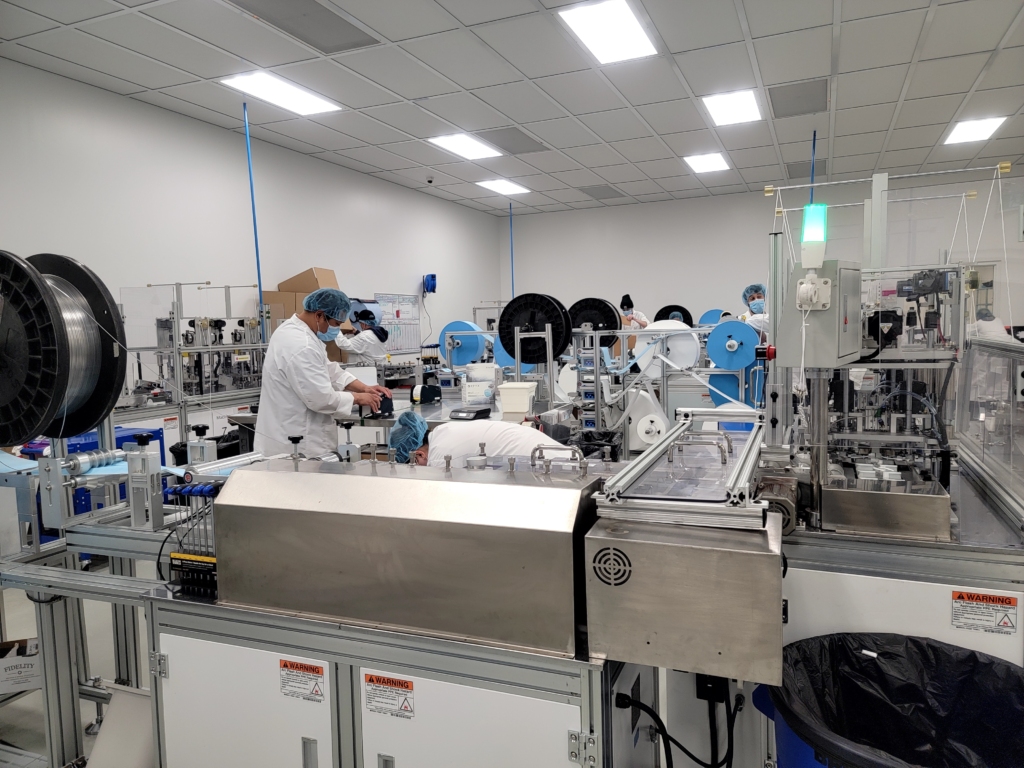 A Calgary-based company will create up to 100 jobs and provide more than 40 million locally made medical masks to Alberta Health Services (AHS).
Calgary, Canada, October 7, 2020 /Government of Alberta/ - The $60-million two-year agreement between AHS and Orpyx Medical Technologies comes after Orpyx responded to Alberta's Bits and Pieces program, which sought local organizations and companies to develop and provide goods and services to support the province's response to the pandemic.
This is a great example of the way businesses have stepped up to help get us through the pandemic, and the importance of health care as an economic driver. Sourcing masks from Orpyx, an established Calgary-based company, helps us continue protecting health-care workers and the public from COVID-19. Tyler Shandro, Minister of Health
Earlier this year, Orpyx responded to the Alberta Bits and Pieces program to support the province's response to the pandemic. The company began manufacturing masks in August and delivered its first supply of masks to AHS in September. Orpyx will continue supplying masks regularly over the next two years, supplementing masks being purchased from other vendors.
Seeing an Alberta-based company like Orpyx respond to COVID-19 by using its existing technology to create new products in a time of need is the exact innovative spirit we have grown to expect from our province. Knowing that our front-line workers will use a reliable and safe source of PPE whose production created new jobs for Albertans is a win-win for everyone. Doug Schweitzer, Minister of Jobs, Economy and Innovation
An independent testing lab has reviewed the supply of masks to ensure they meet international clinical standards. The review process also involved front-line health-care workers through the AHS Quality Assurance Group.
This contract allows us to ensure a long-term, continued local source of personal protective equipment. Ensuring appropriate PPE continues to be provided to our staff, physicians, patients and guests at our health-care sites is critical for the safety of Albertans. Dr. Verna Yiu, president and CEO, AHS
What started as an initiative to collect PPE donations to support Calgary health-care facilities quickly led to discussions among Calgary business leaders on local manufacturing capabilities. Through our collaboration with Fidelity Machine & Mould Solutions, Engineered Air and Edon Management, we are now producing three-ply procedural face masks with plenty of room to expand. Dr. Breanne Everett, president and CEO, Orpyx
Alberta's Recovery Plan is an ambitious long-term strategy to build, diversify, and create tens of thousands of jobs. By building schools, roads and other core infrastructure we are benefiting our communities. By diversifying our economy and attracting investment with Canada's most competitive tax environment, we are putting Alberta on a path for a generation of growth. Alberta came together to save lives by flattening the curve and now we must do the same to save livelihoods, grow and thrive.
Quick facts
Prior to COVID 19, AHS used about 33,000 masks per day. They now use an average of 600,000 masks a day. Orpyx will supply more than 40 million masks over two years.
The masks meet international ASTM F2100, Medical Face Mask, Level 1 standards.
They will be distributed to health-care workers, patients, visitors and families at AHS and affiliate health-care sites across the province.
The masks have been verified by an independent testing lab and the AHS Quality Assurance Group.
Related information
Multimedia
Media inquiries