Orpyx CEO, Dr. Breanne Everett, Discusses Science-Informed Product Development at the Footwear Biomechanics Symposium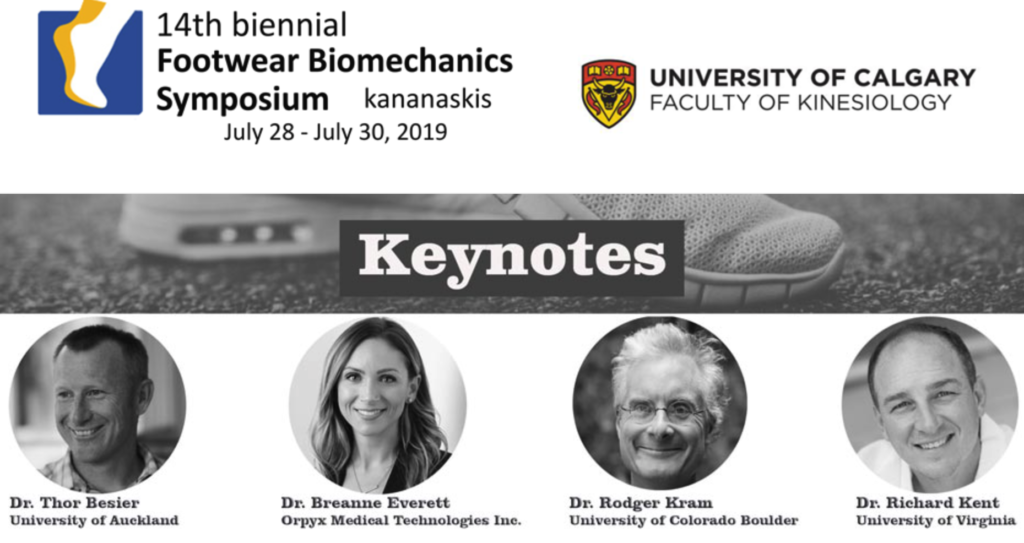 Dr. Everett joins Thor Besier, BPhEd, Ph.D., Richard Kent, Ph.D., and Rodger Kram, Ph.D. as Keynotes at FBS 2019
Calgary, AB, Canada, July 24, 2019 – Orpyx Medical Technologies Inc. is pleased to announce our CEO and President, Dr. Breanne Everett has been invited to speak as one of the Keynote Speakers at the Footwear Biomechanics Symposium held at the Pomeroy Lodge, Kananaskis, Alberta, Canada on July 28 to 30, 2019.
Dr. Everett will join Thor Besier from the University of Auckland, Richard Kent from the University of Virginia and Rodger Kram from the University of Colorado Boulder as keynotes at the conference speaking on "The future of health: science-informed product development." Sunday, July 28, 2019.
Dr. Everett co-founded Orpyx to develop a custom, sensory insole system to help people with diabetic foot conditions. This unique, wearable technology has improved people's quality of life and reduced health care costs by decreasing the risks of foot ulcers, infection and amputation caused by diabetes-related nerve damage and poor circulation. The goal is for diabetic patients to maintain mobility so they can live their best lives.
The Footwear Biomechanics Symposium is the official conference of the Footwear Biomechanics Group with the aim to encourage research and promote discussion of biomechanical issues related to functional footwear, including sport shoes, clinical and prescription footwear and footwear designed for special purposes. The conference not only includes many ground-breaking presentations within the realm of Footwear Science from academics all over the world, but the conference is fortunate to have a large industry presence including scientists and representatives from many of the top footwear companies.
About Orpyx Medical Technologies Inc.
Founded in 2010, Orpyx® Medical Technologies empowers people with diabetes to maintain mobility. Orpyx's core product line, the Orpyx® SI sensory insole system, help manage and prevent diabetic foot ulcers and limb loss through FDA cleared, advanced foot sensor technology and analytics. Orpyx's technology is used by researchers and practioners to access clinical-grade plantar pressure and temperature measurement data for health and human performance applications. Orpyx is focused on collaborating with stakeholders around the world to achieve a healthcare future that is prevention focused and sustainable in cost. Learn more at www.orpyx.com.
For more information, please contact:
Chan Chong
Marketing Manager, Orpyx Medical Technologies Inc.
chan.chong@orpyx.com
+1 403 460 0216 ext. 501