Paths to Practice Perfection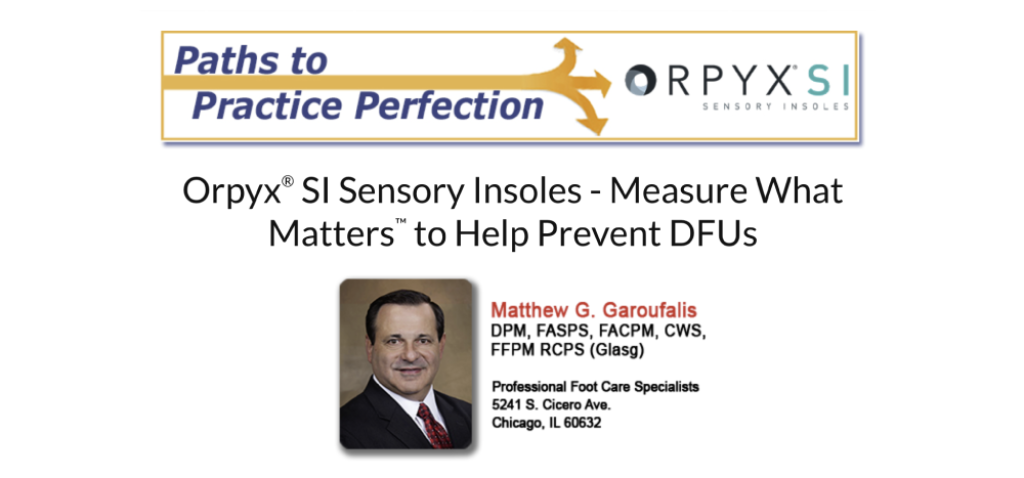 The prevention of diabetic foot ulcers (DFUs) and reducing the chances of their recurrence is paramount in maintaining the health and quality of life for patients with diabetes. We now have the ability, via a custom sensory insole, to help create a tremendous positive impact on diabetic foot complications.
Orpyx was recently featured in Podiatry.com - Paths to Practice Perfection.
Dr. Matthew Garoufalis discusses the Orpyx SI Sensory Insole system:
A randomized controlled trial using Orpyx SI technology* showed an 86% reduction in diabetic foot ulcer recurrence
The importance of letting data drive the standard of care
How the Orpyx SI Sensory Insoles measure what matters (and why that's important!)
How a turnkey remote patient monitoring solution can help your podiatry practice