Evaluating the Effectiveness of Plantar Sensory Insoles and Remote Patient Monitoring for Early Intervention in Diabetic Foot Ulcer Prevention in Patients with Peripheral Neuropathy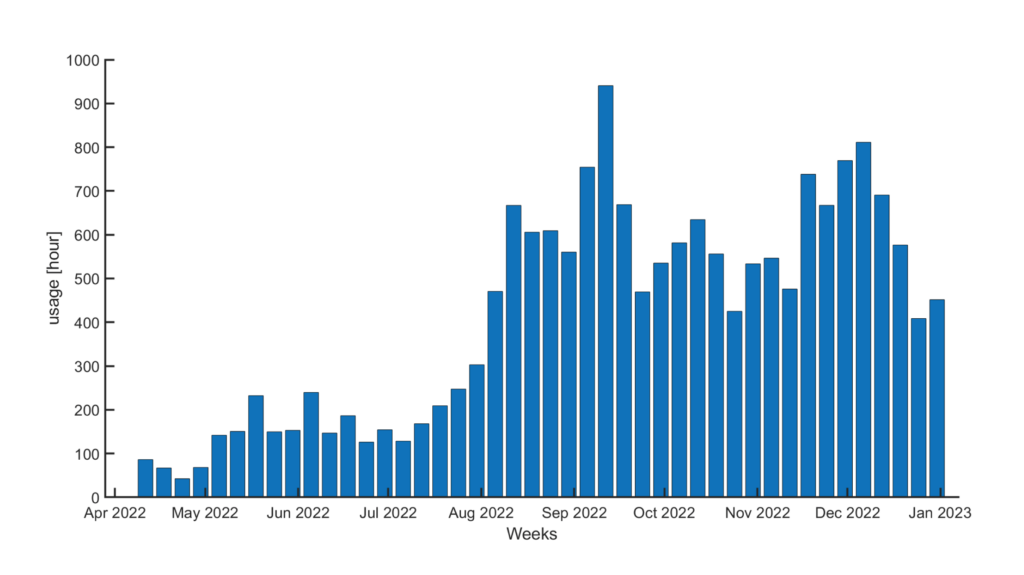 Patient case series showed of the 40 participants provided with the sensory insole system, average daily use was 8.9 hours per day, and remained steady over time
Abstract 
Introduction
Diabetic peripheral neuropathy (DPN) affects 70% of individuals with diabetes1. DPN causes a loss of protective sensation, which can lead to tissue damage and diabetic foot ulcer (DFU) formation2. These ulcers can result in infections and lower-extremity amputations of toes, the entire foot, and the lower leg. Even after a DFU is healed, recurrence is common, with 49% of DFU patients developing another ulcer within a year, and 68% within 5 years3. This case series examines the use of sensory insoles and newly available plantar data (pressure, temperature, step-count, adherence) and remote patient monitoring in patients at risk of DFU.

Methods
Participants were provided with custom-made sensory insoles to monitor plantar pressure, temperature, step-count, and daily use, and were provided with real-time cues for pressure offloading as they went about their daily activities. The sensory insoles were used to track subject compliance, ulceration, and response to feedback from real-time alerts. Patients were remotely monitored by a qualified healthcare professional and were contacted when areas of concern were seen and provided coaching on reducing risk factors and overall support to improve foot health.

Results
Of the 40 participants provided with the sensory insole system, 4 presented with a DFU. Based on flags generated from the available plantar data, patients were contacted by the remote monitor to address potential concerns. A standard clinical escalation protocol detailed when and how concerns should be escalated to the provider by the remote monitor. Upon escalation to the provider, patients were brought into the clinic as needed, allowing for any issues to be addressed before more serious complications might arise.

Discussion
This case series explores the use of an innovative sensory technology to collect plantar data (pressure, temperature, step-count, and adherence) for DFU detection and early intervention. The results from this case series suggest the importance of sensory technology and remote patient monitoring in providing proactive, preventative care for patients at risk of DFU. This robust plantar data, with the addition of remote patient monitoring, allow for patients to be seen in clinic when concerns arise, giving providers the opportunity to intervene early and prevent more serious complications, such as wounds, from occurring.